Customer Reviews
Filter Reviews:
quality
money clip
chain biker wallet
Functionality
joggers
something
sweatpants
shelf
flag
price
10/17/2019
Albert H.
United States
Card Holder
Love the holder. I was a little worried the money clip would be a problem protruding out but no issues far. Great product!!
10/14/2019
Charles C.
United States
Tight
Love the design. However, if you are planning on making this your every day carry and have more that 3 or 4 cards you may want to reconsider. The metal clip is also extremely tight for putting bills in. I recommend putting an old card you arent going to use where the metal bracket it. It damaged my CAC card. I think a better designer you be a magnet clip. All in all i like it. Just have to plan a head and choose my cardd wisely when I head out for the day. Small and convenient.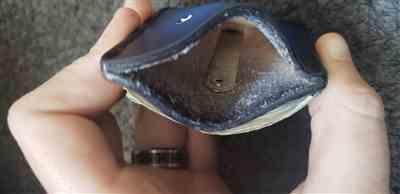 09/26/2019
William M.
United States
Washington wallet
This is the best wallet/card holder I have ever had. Love it
12/05/2018
Michael D.
United States
Washington HQ Leather Card Holder
Usually I wear a chain biker wallet. But needed something I could use when wearing joggers or sweatpants. This is perfect! I carry it everywhere and it gets the job done. The quality is unreal for the price. Functionality it top shelf and the Washington HQ flag is bad ***!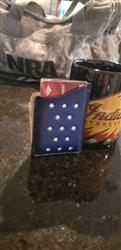 11/27/2018
Curtos S.
United States
Excellent wallet
The quality and workmanship is top notch. Savoy Leather makes the best holsters and wallets on the market, hands down! This wallet will last a lifetime. My only complaint would be that the money clip isn't covered on the inside and it scratches cards.