Customer Reviews
Write a Review
Ask a Question
Filter Reviews:
shirts
sweater
medium
description
logo
Moultrie
11/13/2017 6:10:43 AM
Andre T.
United States
At long last it's finally mine!
This sweatshirt is perfect. Just what I was looking for. Not too hot not too cold. Provisions for my iPod, thumb holes for the chilly mornings and most of all it surrounds me with the sweet soft feeling of freedom where ever I go.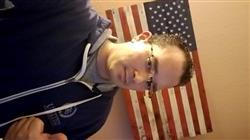 11/19/2017 10:34:19 PM
1776 United
Thanks for the awesome review Andre!
NL
11/6/2017 4:08:51 PM
Nathan L.
United States
Love this sweatshirt!
I got this sweatshirt about two weeks ago and I absolutely love it. Wore it for a good week before washing it. Comfortable, lightweight ans true to its size. Have had all good luck with this company's stuff!
11/6/2017 4:01:41 PM
Alex W.
United States
Liberty never felt so good.
So, winter is coming (not quite game of thrones style, this is Charleston after all), and I needed a zip up to help keep me warm. However, I didn't want to cover up the Liberty and Freedom I've already been wearing. So, I went on the hunt for something that's warm, but also let's everyone know that I'm not a snowflake. What did I do? Glad you asked. I went to the 1776United app and bought this warm piece of freedom. It got to my doorstep in record time. I put this comfortable, soft, and warm zip up on and I can't help but to feel like a true patriot every time I walk outside. God bless America and a big "Thank you" to 1776United.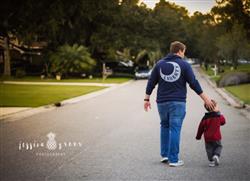 2/7/2020 10:12:52 PM
Daniel W.
United States
Moultrie Flag Lightweight Zip-Up
Love it. It is definitely light weight. I would love something with a little more weight but it fits perfect and looks great. Overall I love it and I will be keeping an eye out for something that is a little heavier.
C
11/5/2019 2:09:50 AM
Courtney
United States
Liberty
Awesome sweater, super comfortable. Definitely recommend sizing up like the description says. Normally I wear a small in their shirts, went with a medium for this and I'm glad I did!