Customer Reviews
Write a Review
Ask a Question
04/03/2018
Tony Z.
United States
11/06/2018
Theresa K.
United States
Liberty or Death sip-up Hoodie
I love my blue hoody labeled: Liberty or Death! Very warm , soft & comfortable! I love the slogan, as well, since it expresses my patriotism! I love our American Republic!! --Theresa Kanost-6th Cousin to Pres. Wm. McKinley
10/15/2018
Eric F.
United States
P. Henry is packing heat AND comfort!
The color is vivid and the message is clear. I as I cut through the custom 1776United packaging tape, my grin quickly transitioned to a full smile. When I pulled the boxes tabs out of the way the sound of a screaming eagle emitted from the box and the scent of fresh parchment and dried ink filled the air. As I lifted the hoodie from its cardboard bondage I was taken aback by its weight and the feel of quality construction. I tried it on and it fit exactly as I had hoped. As with all things 1776United, don't hesitate to "pull the trigger." This is the only clothing line that fully and truly embraces the American Spirit and our founding principles. Pick something up, you won't be disappointed!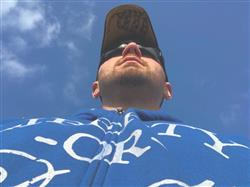 08/22/2018
Jonathan S.
United States
Super warm and comfy!
Used this while camping and glacier hiking in Denali Park in Alaska. Super warm and comfy, even when it was raining! Now just need the same hoody in OD green
08/10/2018
Matt M.
United States
Quality hoodie
This Liberty or Death hoodie is very high quality. It is thick and warm. Good quality front zip hoodie.